Tools manufactured from Cr-V (hand tools) and Cr-Mo (sockets) steels. Workshop and installation auxiliaries
PU hose reels, tool cabinets, hand tool kits, impact sockets, wrench kits, ratchet wrenches.
Accessories necessary for pneumatic tools and workshop equipment.
Quality and precision, durability, resistence, ergonomics,
Handy, Convenient, Reliable
High quality tool cabinet, with enforced metal sides. 4 drawers hold 217 tools, produced from Cr-V steel. 3 lower drawers for customers' disposal. The cabinet is equipped with rubber grips and large countertop with 3 tool inserts and 6 smaller tool holes.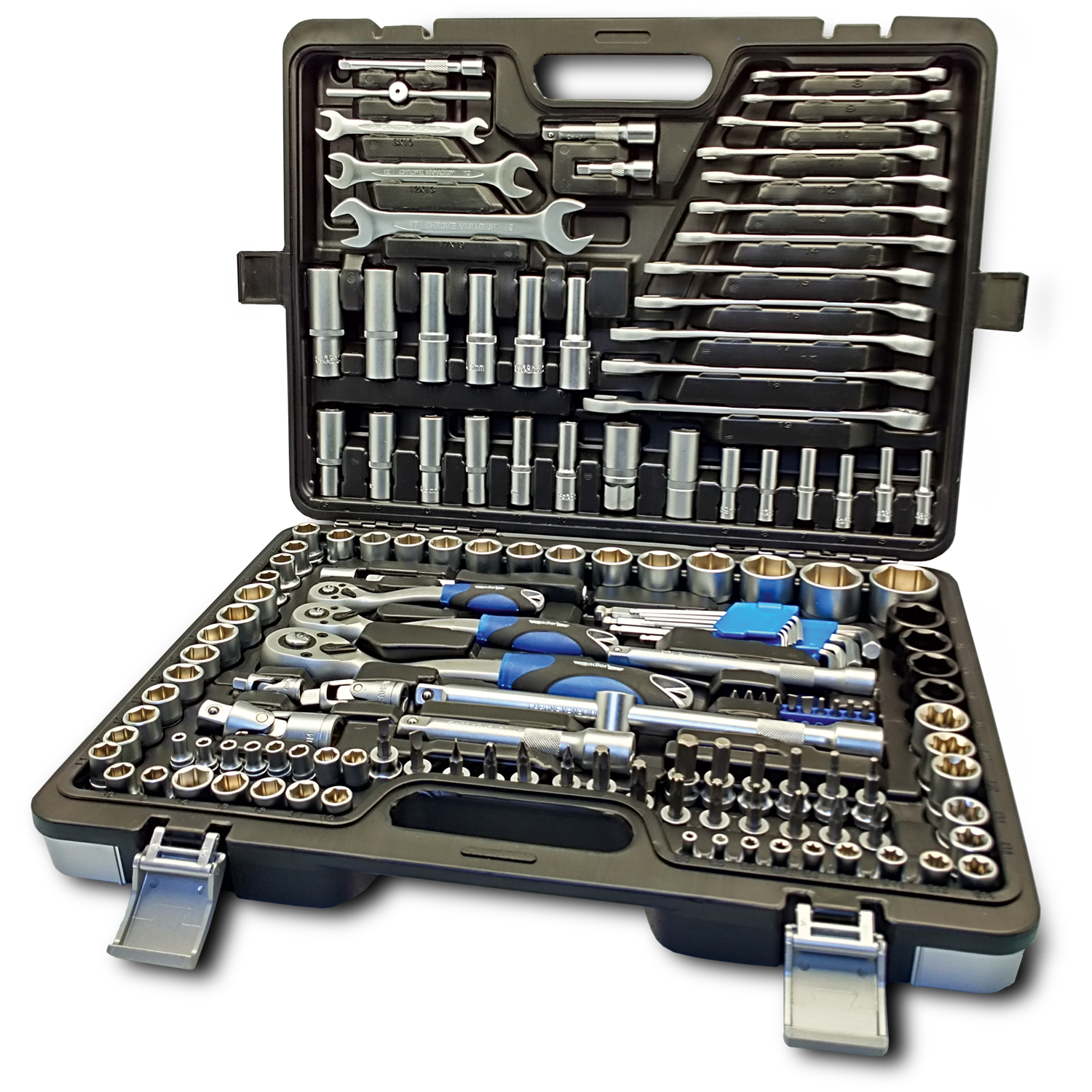 150 Elements, 1/4"+3/8"+1/2" Wrench Kit
High quality ratchet wrenches with sockets, bits and other accessories. All elements are manufactured from Cr-V steel, with high corrosion resistance. Chrome helps to harden the steel; vanadium makes it tough plus deformation and high-temperature-resistant.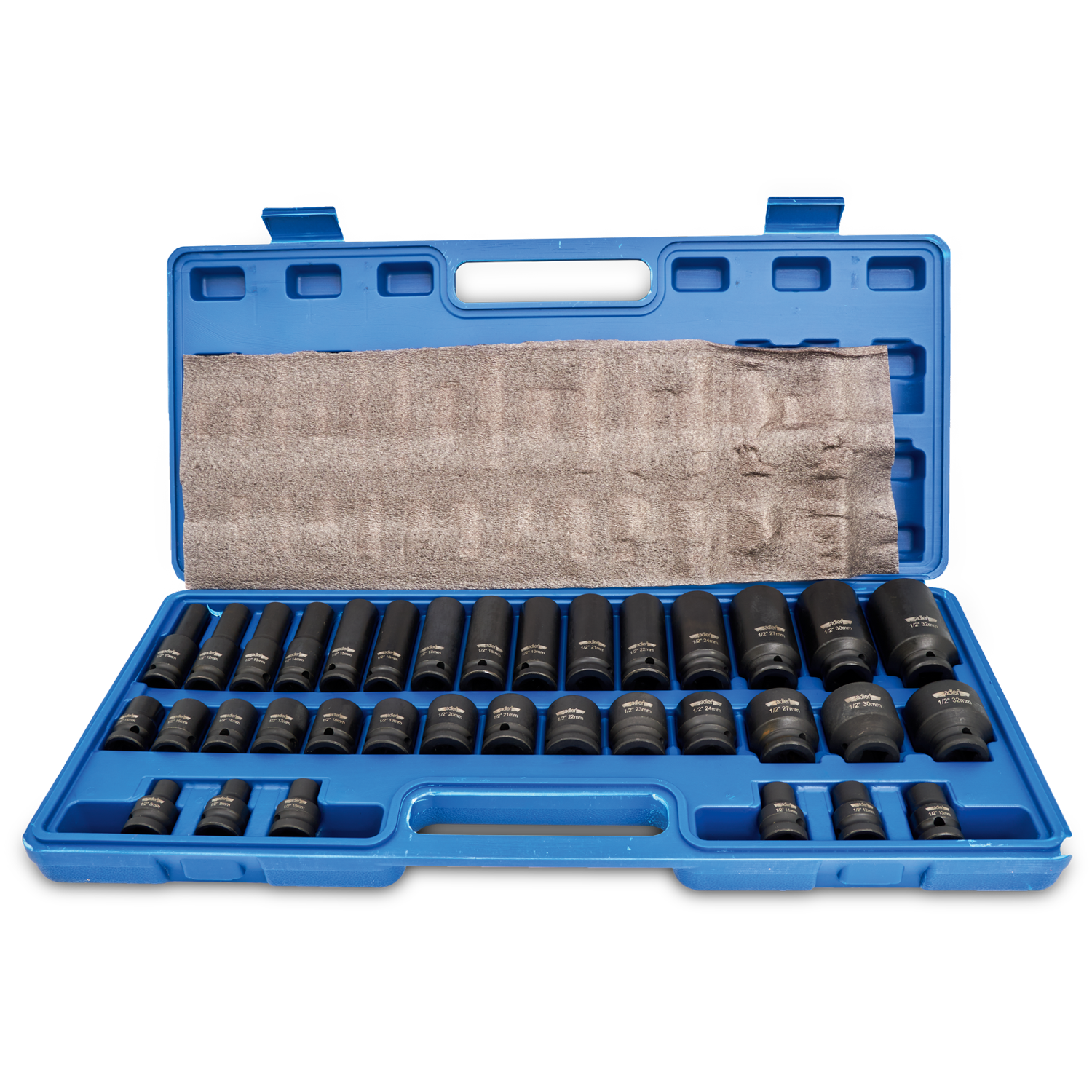 AD-35KD 1/2" Impact Sockets, 35 el.
A kit of 20 pcs of short and 15 pcs of long impact sockets. Various sizes allow the carrying out of almost every workshop job. Manufactured from Cr-Mo steel, with doubled tension-and tripled ductility-resistance. Sockets keep their nominal sizes and do not break under strong impact.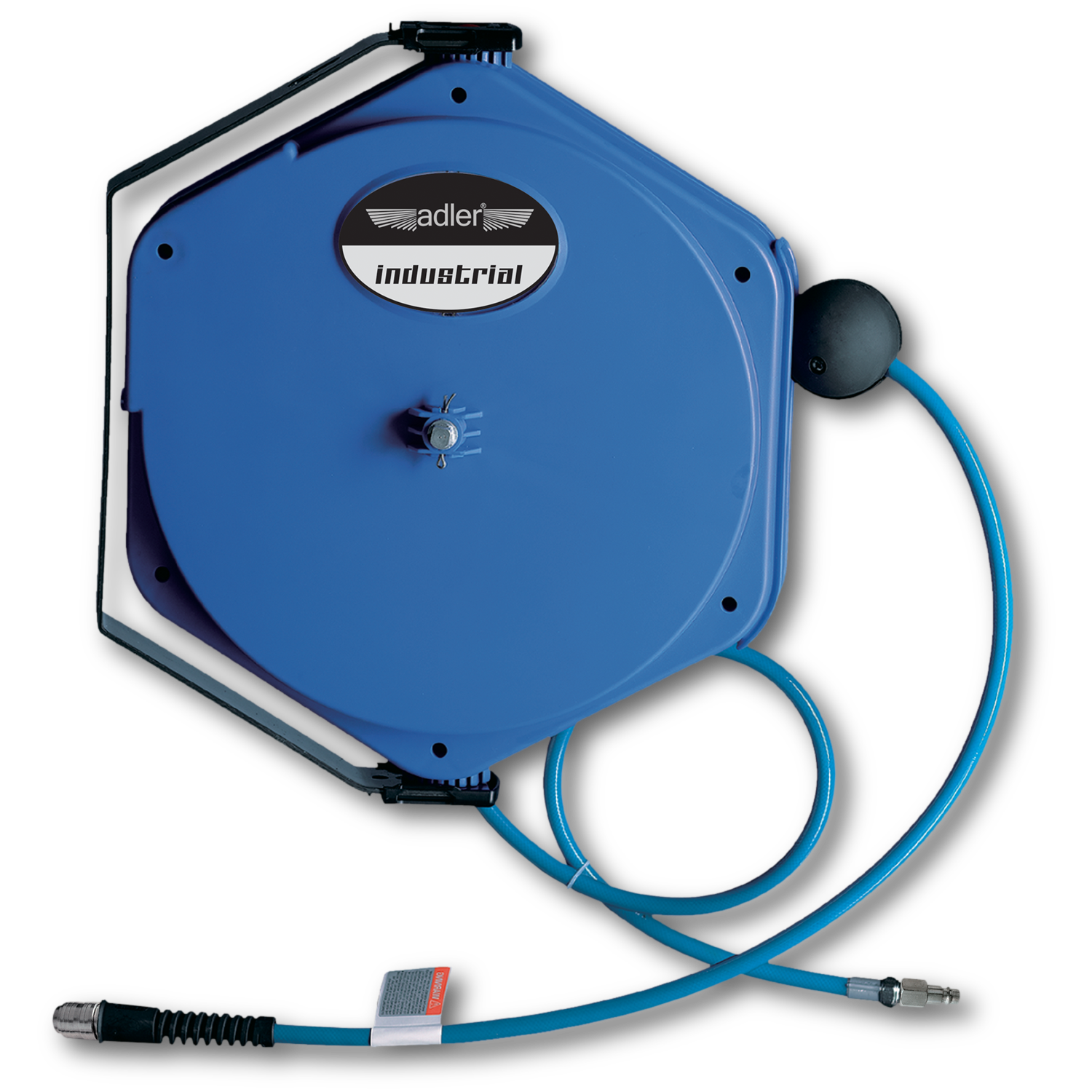 AD-1315i Hose Reel 13,5x9,5mm-15m Adler Industrial
Reels are equipped with reinforced PU air hoses, manufactured from BASF material. High quality sealing, spring and additional adjustment guarantee longtime performance even in heavy duty working conditions.
Auxiliary for Basic Work Place Equipment

Durable and resistant tools
You can do anything in a workshop or at the construction site
Versality of kits and sets
Handy, convenient, reliable
No matter the branch, our tools make work more pleasant and efficient.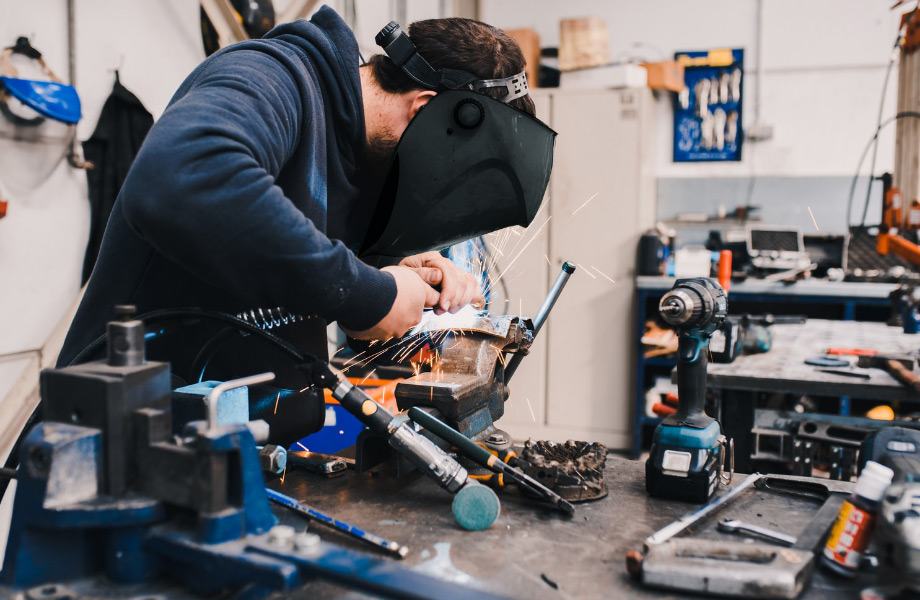 Using Adler tools, you can do all you wish, in any workshop. Professionals and hobbyists have a few hundred tools and accessories to choose from. They can cut, weld, pump, inflate, drill, polish and screw. All thanks to our ergonomic, durable, and efficient devices. Our team has developed the Adler range to customise the offer for each branch. We continuously search for new solutions, follow development of technologies and test prototypes. This is to strengthen users' trust to Adler tools.
You can find Adler tools on construction sites too. When the time, weather and pace matters, the electric power, compressed air supply, durable tools and flexible hoses are critical. Our devices can withstand the toughest conditions – dust, humidity, sturdy materials and tough surfaces. There is no time to play nice on site.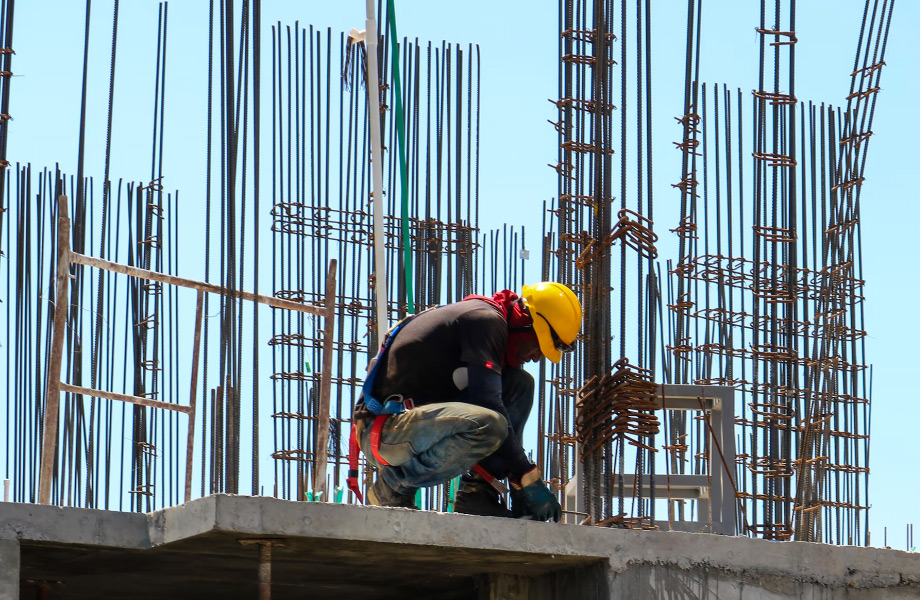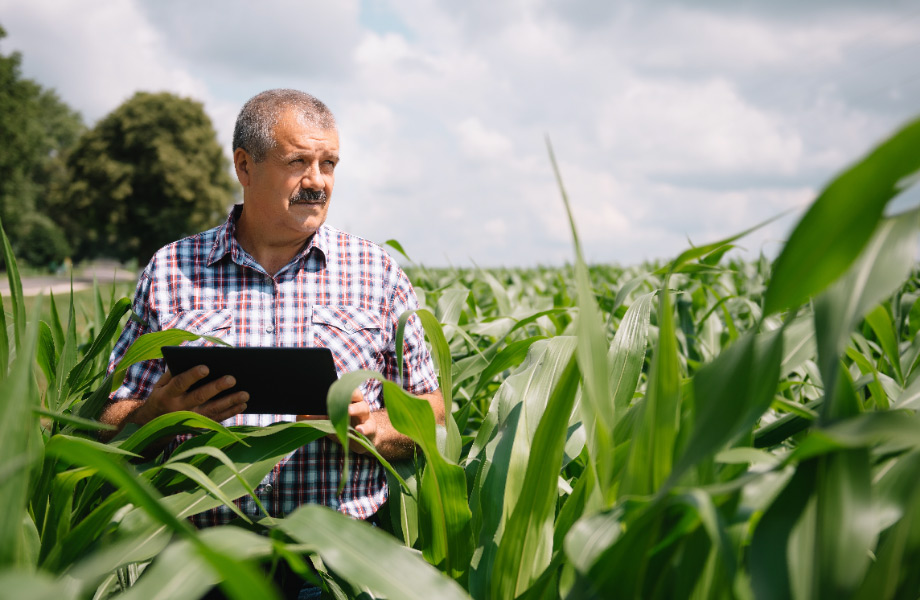 Farmers appreciate the reliability of Adler tools and we appreciate farmers' skills. We carefully listen to their opinions as our guidelines for development and constantly adhere to the needs of agriculture. We support farmers' efforts to get funding for Adler tools: air compressors, power generators, starters and boosters and pneumatic tools. Now we are developing a new line of garden tools. We are participating in exhibitions and shows because we value face-to-face contact with customers and end-users of our tools.
The tools are helpful for not only professionals, but for outdoor leisure and hobbies too.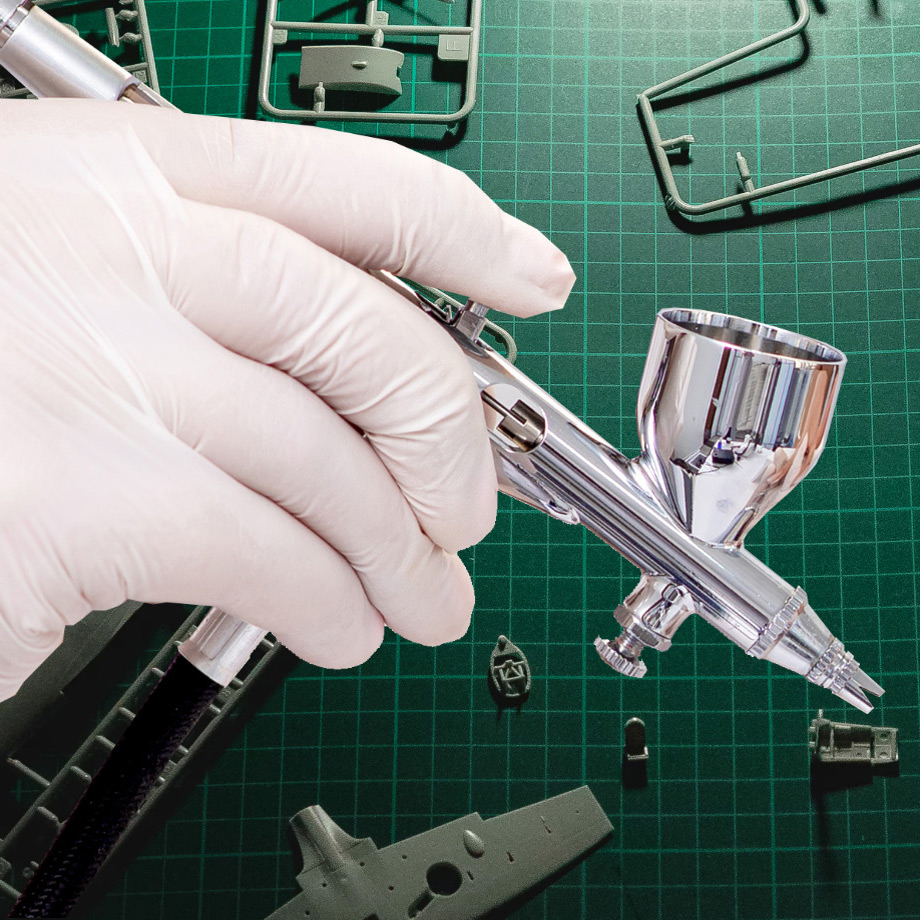 Precise tools guarantee success where accuracy is a crucial element. A wide range of airbrushes and accessories will satisfy the most demanding model-makers.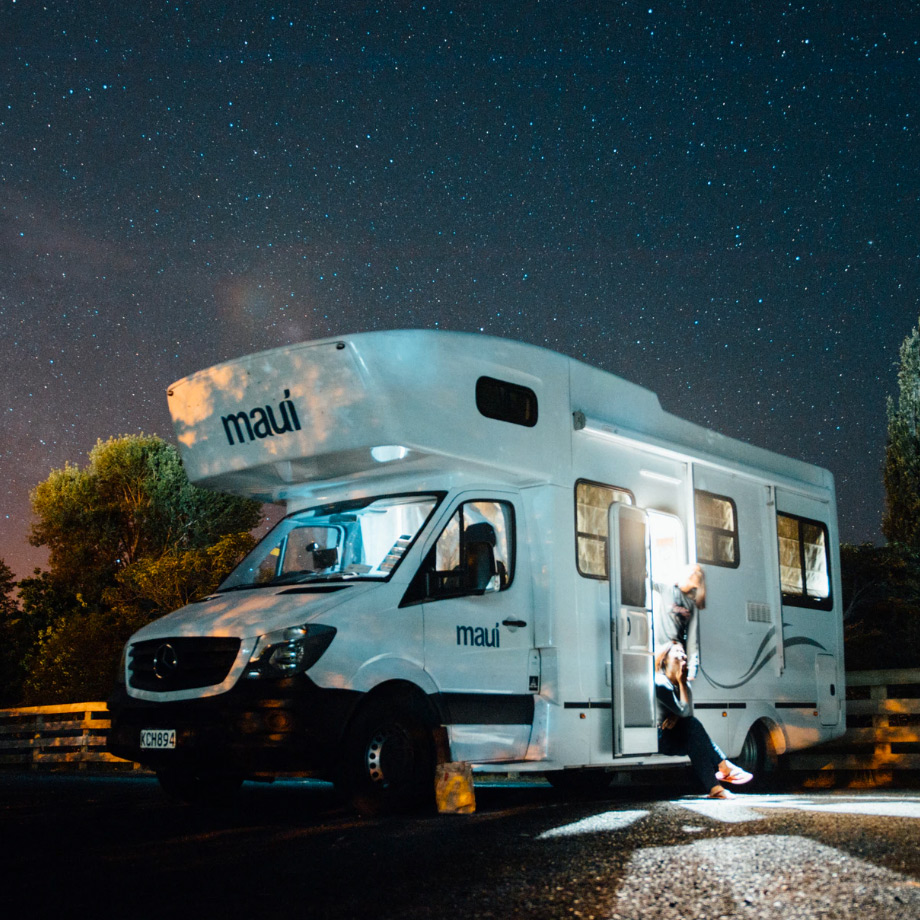 Proper equipment is the foundation of every successful expedition. Adler power generators, power banks and other devices will make your leisure time free of worries and troubles
Contact us, and we will answer your questions, clear up any doubts and suggest the best options.